About Us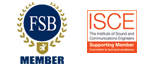 UnivoxAudio Ltd is a specialist AV distribution company for the UK and Ireland. We support a small number of manufacturers whom we believe offer something different, something special.
They are:
Bo Edin
Tendzone
Okayo
Voice Products
Unlike many distributors, we aim to have a technical understanding of the products we support second only to the manufacturer but we don't like keeping it to ourselves.  If you have  the time, we will train you, not in our products, but in the technology enabling you to make informed choices. If you don't have the time, then we will help you design and specify the most cost effective solution.  And whilst we hope you do not have issues with our supported brands on site, if you do, we will provide the technical support when you need it.
If you specify or install any of the following, give us a call and let us help you:-
Hearing Loops
FM assistive Listening Systems
Tour Guide Systems
DSP Systems
Digital Audio Amplifiers
Customisable Speakers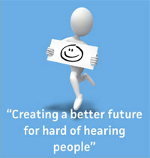 Our Mission is:
To help you create the best possible listening experience for all of your clients.  For the hard of hearing that means providing high performance, standard compliant and appropriate assistive listening systems that deliver good, clear, intelligible sound and possibly training you.
For everyone else it means the appropriate use of DSP technology to filter, boost and enhance reinforced sound and using high quality reliable amplification and speakers to accurately reproduce it.
To raise standards, pioneer best practice and encourage a positive attitude towards assistive listening and the needs of the hearing impaired.
We are supporting members of the Institute of Sound and Communication Engineeers.
We are members of 'Loop UK' Programme managed by Hearing Link.
We are members of the Federation of Small businesses.